Tiffany 'blue' after court ruling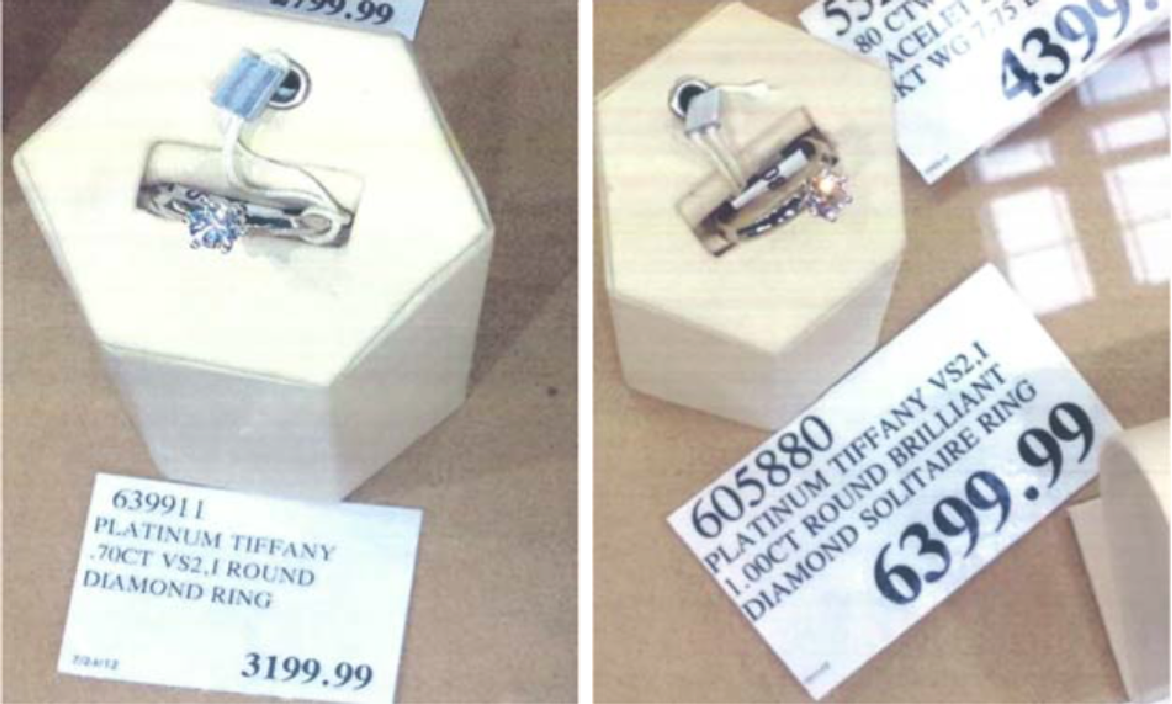 Last week, the United States Court of Appeals for the Second Circuit overturned the decision of the district court in Tiffany & Co. v. Costco Wholesale Corp. that found Costco liable for trademark infringement and counterfeiting of diamond engagement rings bearing the "Tiffany" name.
The issue arose in December 2012 when Tiffany contacted Costco regarding Costco's sale of diamond engagement rings that were identified by in-store signs containing the word "Tiffany." Though Costco allegedly removed all use of the word upon receiving Tiffany's letter, Tiffany filed suit just 2 months later; citing dilution, counterfeiting, unfair competition, false and deceptive business practices, and false advertising, in violation of the Lanham Act and New York law.
Tiffany claimed that Costco's use of its trademarked word, "Tiffany," in connection with the sale of engagement rings, caused confusion among consumers and violated the Lanham Act as a matter of law. However, Costco argued that its use of the word did not constitute infringement and instead qualified as "fair use," alleging the word "Tiffany" has become a generic term widely recognized as a descriptor for a particular type of ring setting. As part of its counterclaim, Costco sought to have Tiffany's federal trademark invalidated on the same basis.
In support of its case, Costco argued that it only used the word "Tiffany" on signs for rings that had the "Tiffany setting" (a diamond solitaire situated among six prongs). Costco went on to highlight that it sold many other styles of diamond engagement rings identified by similar point-of-sale signs, each of which displayed the name of the corresponding ring's setting (such as Channel and Pave); none of which used the word "Tiffany."
In 2017, the district dismissed Costco's counterclaim and defenses and granted Tiffany's summary judgment motion. The judge held that "no rational finder of fact could conclude that Costco acted in good faith in adopting the Tiffany mark," that Costco's fair use defense failed as a matter of law, and Costco was liable for trademark infringement and counterfeiting. Tiffany was awarded damages in an excess of $21M. Costco appealed.
On appeal, the circuit court found several errors with the lower court's ruling and determined that, among other issues, "the district court overlooked substantial evidence that Costco did not attempt to sow confusion among its customers." Since the circuit court determined that there was a genuine issue of material fact (specifically, whether actual confusion occurred among consumers), rather than being awarded summary judgment, the case should have proceeded to trial before a jury. As such, the case has been remanded; and, barring a settlement, should proceed to trial.
As always, stay tuned to this space for updates. For more information on the this case and what it means for intellectual property rights holders, please email us.