Empowering Startups to Achieve Their Full Potential.
Explore our diverse range of services tailored to empower startups and entrepreneurs throughout their journey to success. With our team of experts by your side, you'll find the guidance and support you need at every stage.
Assist in co-founder and start-up investment negotiations
Draft, review, and negotiate a wide range of commercial agreements (licensing, NDAs, distribution, SaaS, licensing and more
Corporate set up and Articles drafting
Advise on and manage intellectual property strategies
Trademark and copyright registration and enforcement
Support corporate governance and board matters, including preparing resolutions, minutes, and other corporate documents
Draft, review and monitor privacy and website T&Cs to comply with data privacy compliance laws.
 
Assist in the expansion of clients' international operations, including researching and advising on local laws, regulations, and licensing requirements.
Participate in networking activities to facilitate key relationships
Monitor and keep the company informed of relevant legal developments, regulatory changes, and industry trends
Manage external legal counsel, as needed, to ensure cost-effective and high-quality legal representation
Manage and mitigate legal risk by developing and implementing appropriate policies, procedures, and training programs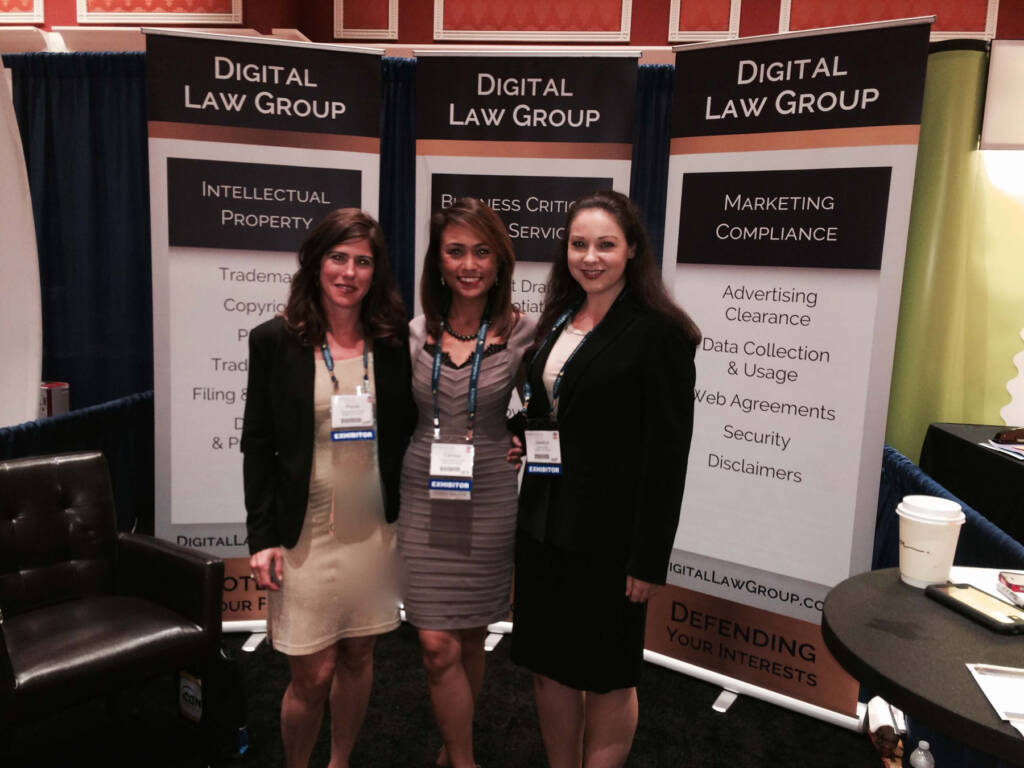 Paula Brillson, Carissa Garcia (Yelp), Jessica Sutherland (Co-Founder, DLG).
Paula has been a very active advisor with 20 Under 20. Since becoming an advisor with us she has been very thorough in her participation and outreach with fellows. She has also volunteered her time to look over legal documents and serve as an office hour provider. I look forward to her meeting and contributing to our new class of fellows.
I'm thankful for having been referred to Paula. I had a request that normally would take days for proper assistance but Paula was able to help sort out my situation overnight. She is well versed in startup companies and does not hesitate to immediately help make a difference however she can.
I would encourage any startup organization to seek the support of Paula before anyone else.
Paula is absolutely amazing! She stepped in during a very volatile time for me and has proved herself to be an amazing leader, problem solver, and even more so, she is personable! Her work and skill speak volumes to just how dedicated she is to helping solve issues that the normal person may seem baffled by. She wastes no time in finding solutions to problems and implementing measures to fix the them. I am truly grateful I found Paula when I did, her dedication to her clients have proved to be invaluable! I highly recommend her, and she will always be my go to person.
Paula is a real go getter. I worked with Digital Law for about 5 years from negotiating my contracts to filing my trademarks. She went out of her way to help settle a case for fractions of what other companies had to pay. Jessica and Paula, are a good team that collaborates together to find the best outcome for your case. Paula also understands my company and connects me with projects that help us both.
Paula is an excellent business attorney and a close friend. As an attorney, she is knowledgeable, tough-minded and extremely responsive. She has helped me write contracts, dispute contracts, protected me from fraud and defended my business and my family. As a friend, she is deeply caring and a helluva a lot of fun to be around. I recommend Paula without reservation as an attorney, and, if you're lucky enough, as a friend.
Paula is an inventor's advocate and a necessary part of their protection plan. In my capacity as a writer and speaker to the inventor community, I see too many horror stories of things gone massively wrong. Paula is not only skilled in helping to prevent rookie errors but likely able to assist in repairing . Inventors, please share your stories and lessons with Paula and with others so she can help make inventing safe and profitable.